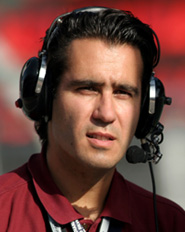 Serge Celebidachi
Director

Serge is an award-winning film maker whose credits include feature comedy "Edward and Lulu", period drama "The Yellow Tie", feature drama "Octave" and critically-acclaimed documentary "The Garden".

He now dedicates most of his time to CJ Motorsport but continues to write and direct and has recently released "TAMING THE APEX", a documentary about the "behind the scenes" of Motor Racing featuring Sam, Duncan, Bruce and Franck.

Serge has a Bachelor of Arts from Indiana University and a Masters Degree in Film Making from the London International Film School. He speaks English, French, German, Italian and Romanian.

Serge is married, has five children and lives in Surrey, UK.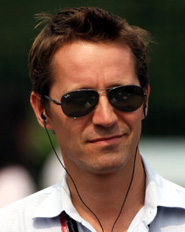 James Olivier
Director

James has spent most of his career to date at SPG Media PLC, joining in 1994 as an Advertising Sales Executive and working his way up the corporate ladder to Sales Manager, Head of Sales for all Hotel and Leisure Products before eventually joining the Group's Executive Board as Group Business Development Manager.

He left SPG Media PLC to found CJ Motorsport with Serge at the end of 2005.

James has a degree in International Business from the European Business School and speaks English, French, Spanish and Portuguese.

James lives in London with his wife and daughter.